Since the outbreak of COVID-19, the market demand for deep ultraviolet UVC sterilization and disinfection has exploded. AlGaN (Gallium aluminum-nitride) based UVC LED has great potential for application in medical equipment, white goods, industrial water treatment equipment, sewage treatment facilities, food processing and packaging, and biochemical detection. At present, growing high-quality AIN films on low-cost substrates is an urgent technical problem to be solved in the process of commercializing efficient Algan-based UVC LED. Due to the extremely difficult growth of AlN single crystal, the current supply is very limited, and the cost is high, most UVC LED manufacturers use MOCVD process to grow AlN film on sapphire substrate.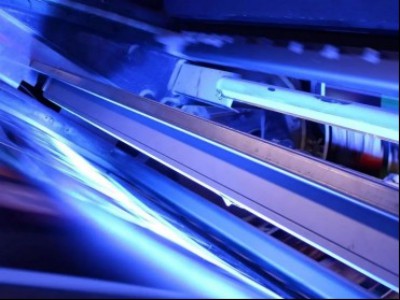 By focusing on key core technologies and seizing the high ground of scientific and technological innovation, CSMH has made major breakthroughs in the preparation of sapphire based aluminum nitride film substrate materials after more than half a year of technological research. It has not only achieved effective product quality control, greatly improved product quality and ensured product stability, but also greatly reduced product cost and production cycle.
CSMH's AlN On Sapphire,HRXRD<0.05°, Rq<1.2nm, the technology level has reached the international leading, currently in collaboration with UVC LED enterprises, actively promote and explore the terminal application and cooperation mode.
Customer verification shows that high quality AlN On Sapphire can greatly improve the yield and stability of UVC LED products, and help improve product performance. At present, CSMH's AlN On Sapphire is in the small batch supply stage. In order to actively respond to the surging market demand, Huai Semiconductor is accelerating the construction of pilot production line. The production line is expected to reach 20,000 pieces per year upon completion, which will greatly meet the large demand of UVC LED high-quality AlN On Sapphire.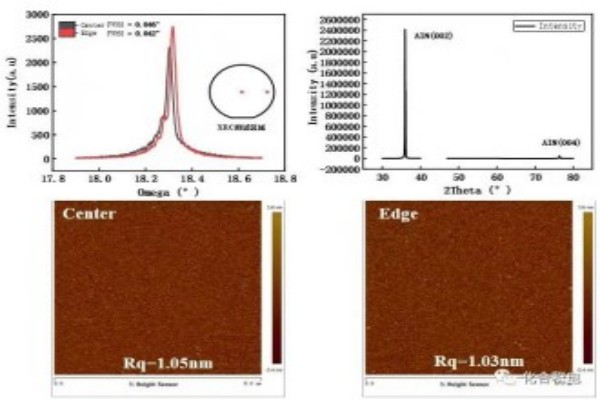 AlN On Sapphire characterization detection
AlN On Sapphire Product parameters